Event Lists: Ext
Using events lists extended addon you can easily add past and upcoming future events to your website. Events lists calendar will show events without month breaks, unlike events lists feature on eventON main plugin.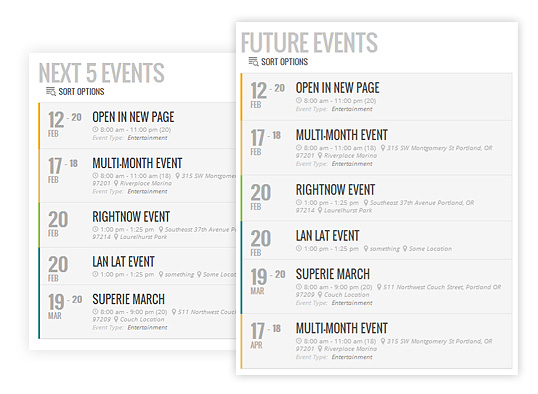 Ton of possibilities
With this tool you can create so many variations of event lists to satisfy your need and the need of your viewers. Examples: past events, upcoming events, next 5 upcoming events etc.

Set your own cut-off time
You can over-ride the eventON settings past event cut-off time with your own custom options with simple shortcodes available with event lists addon. This will be used for creating upcoming or past events.
Note:  cut-off time refer to the starting point cut-off not end point for the period. By default a month worth of events are displayed in a list created with this addon.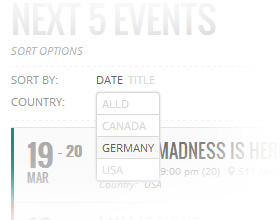 Sort the lists
One thing that we missed from event list on main eventON is, the ability to sort events on the list. Event Lists addon extended this  by allowing visitors and users of your website to sort lists with ease to find just the type of events they like.
Buy this Addon
License Type
Choose the license type from below options.
Addon Details
Latest Version 0.8
Other Changelog
Release Date 2014-2-13
Requirements EventON version 2.5 or higher
If you're having issues with myEventON — don't try to pull all your hair out… drop us a message and we can help you.
Other addons that complement this