RSS Feed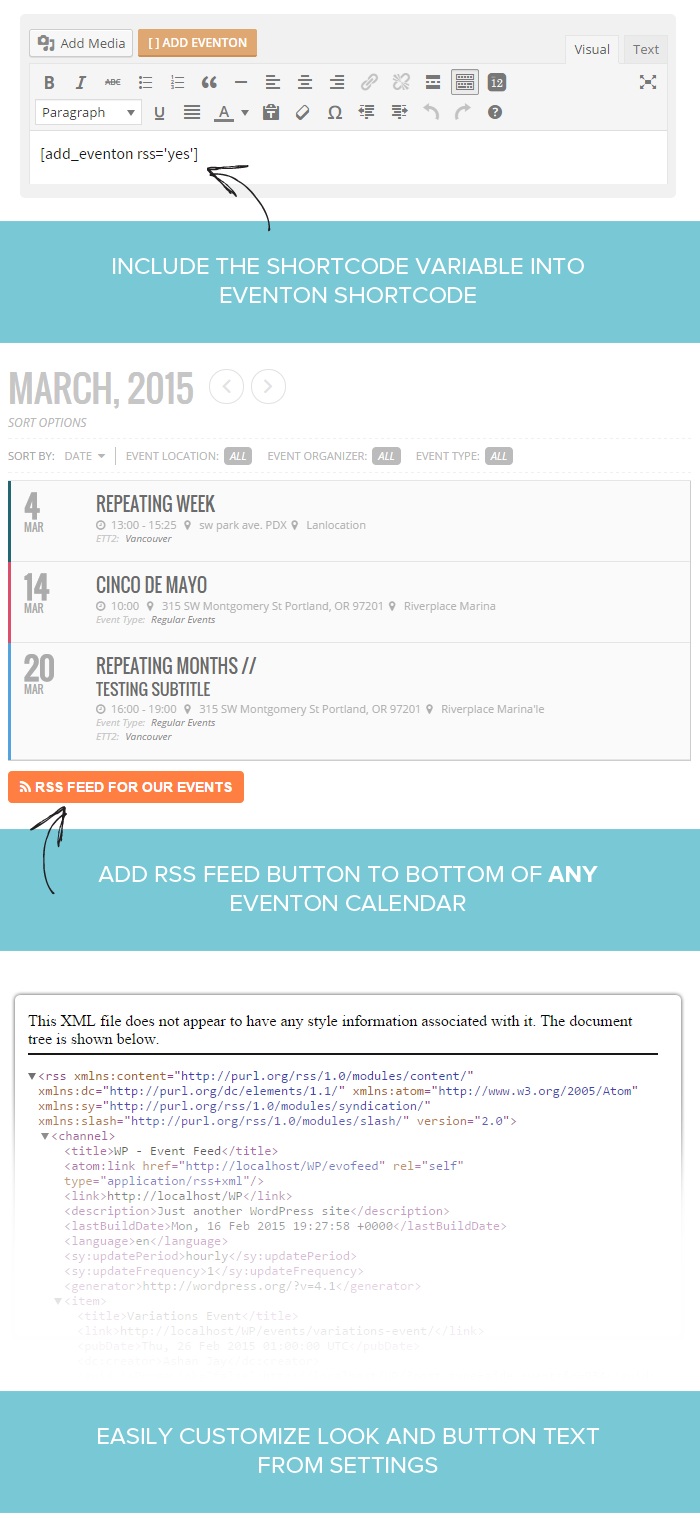 RSS feed addon for eventon will easily add RSS button to the bottom of any eventon calendar. It will allow your viewers to stay sync with ALL you can calendar events easily.
RSS Feed event dates are based off the actual date of the event and not the date you publish the event — this makes it easier for followers to know when the event is happening.
You can also easily customize the page slug for where you want the RSS feed to be — via eventon settings. eg. mysite.com/evofeed
RSS feed button can also be changed in color and text via appearance and language settings in eventon.
Compatibility
Currently the RSS feed addon does not work with basic event list version of the calendar
Buy this Addon
License Type
Choose the license type from below options.
Addon Details
Latest Version 1.0
Release Date 2015-2-16
Last Updated 2018-4-12
Requirements EventON version 2.6
Other Information Changelog
If you're having issues with myEventON — don't try to pull all your hair out… drop us a message and we can help you.
Other addons
that goes hand-in-hand with RSS Feed