Free EventON customer support for infinity
Published on: March 31,2017
When you purchased EventON from codecanyon you probably saw that the item comes with 6 months support from us with option to buy extended support. In all honesty, we have never checked whether a customer have an active support subscription (throught codecanyon) to receive our support or not. So basically, we were providing support for everyone that bought our plugin regardless of active support subscription.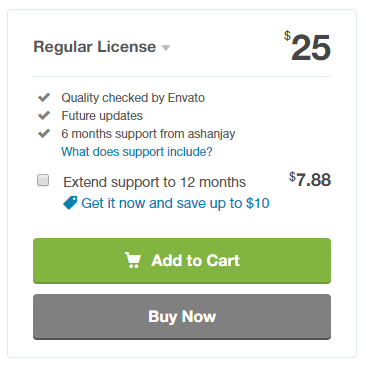 When you buy eventON main plugin, you are basically paying ONLY for the item, we were never fond of charging for support. It was always our gift to our amazing customers. I must mention that we have raving reviews from our dear customers about our support.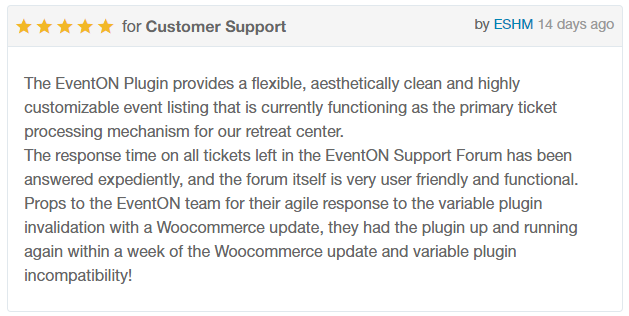 Going forward support for eventON and its addons will be our gift to you when you pay for the item itself. None of our competitors do this, our competitors charge customers for priority support on subscription model.  For the time being we are going to continue to offer FREE support for all our items for INFINITY! Just like how we dont charge customers yearly for our software!
When you buy eventON – per codecanyon statements it will say the item will come with 6 months support with option for extended support. But you do NOT need to purchase this as we at eventON will offer you free support regardless of your codecanyon item support subscription status.
For all Pre sale Questions: You can ask all your pre-sale questions via codecanyon message board.