Full Cal
Full Cal addon for EventOn converts the list-style calendar of events into a grid-style calendar that most people are used to. This continues to use our minimal clean style across the calendar. Days with events will get highlighted on the calendar grid days making it easy to see the days of the month that have events. Use JQuery smooth animations to switch between months and days.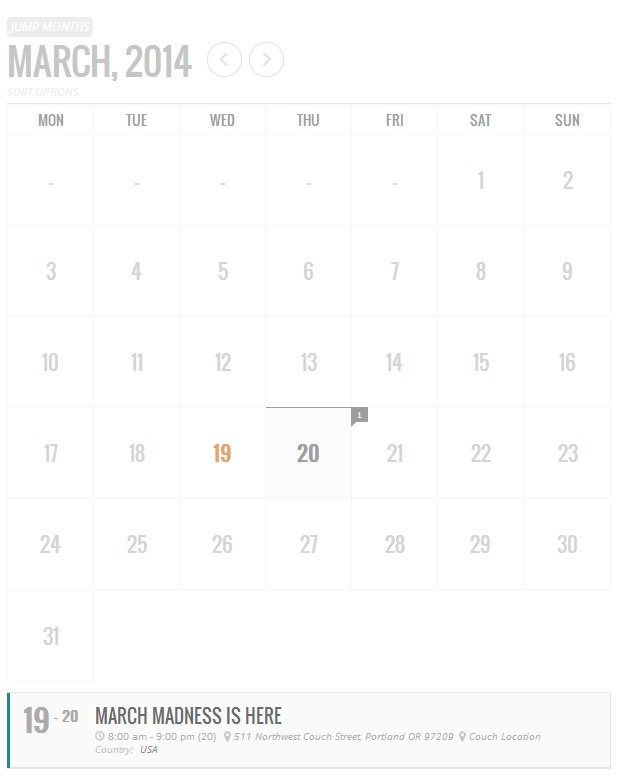 Super Clean Minimal Responsive Design
Yes it is responsive just like EventON! Our minimal design style continues in the Full Cal addon with subtle interactive hover effects that creates a great user experience for the EventON Full Cal addon's calendar grid.

Full Cal in the widget
You can add Full Cal with full calendar grid dates to your website side bar using the new Full Cal widget easily. You can also set the full cal to be set for a fixed month and year using the widget as well.
Easy Shortcode Buttons
This addon will create a new shortcode button in your EventON WYSIWYG shortcode buttons popup menu – that makes is super easy to add the full cal to your pages.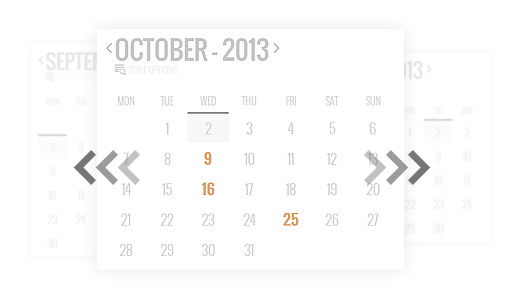 Interactive Horizontal Scroll
Switching between months will scroll through the months on horizontal axis creating a slick user experience.

Customize the colors to match your theme
FullCal gives you options to customize the colors of the grid so you can make it match the styles and look of your website easily.
TRY THE DEMO
Buy this Addon
License Type
Choose the license type from below options.
Addon Details
Release Date: June 26, 2013
Latest Version: 0.31
Requirements: EventON version 2.3.1
Other: Changelog
If you're having issues with myEventON — don't try to pull all your hair out… drop us a message and we can help you.