New Addons for RSVP
Published on: December 27,2018
As we are closing on the end of another year for eventON and we wanted to make it even better with the 4 remaining days of 2018. I am very excited to introduce you guys to our 2 newest addons for RSVP Addon.
Invitees for RSVP
Invitees only RSVP was a feature that was missing in the RSVP addon and was a feature we wanted to add badly over some time now, and it is here.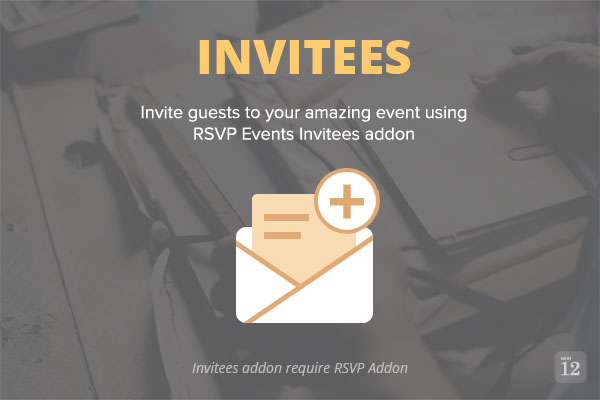 With this addon, you can create your own guest list and invite only those you want to see at the event. Guests not invited to event, wont be able to RSVP to the event. You gotta be invited for the event to attend! And the backend Invitee manager make it easy to create new invitees, invite them and communicate with invitees via public or private messages.
learn more
Waitlist for RSVP
Ah, the feature lot of you have been asking for, for RSVP addon – the waitlist.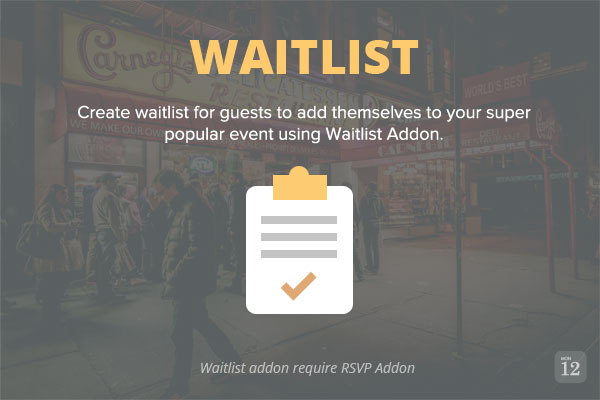 With this addon, once the event capacity is filled, guests can add themselves to waitlist with the potential of getting a space. Once an attending guest decide to not attend any more, them the waitlist guests get chance to attend the event.
learn more
Future Plans
Yes, we already got great future ideas for improvement of this addon. One such idea is, admin to add extra space to an event at some point before event (when the event capacity is passed and waitlist is packed) and then those extra spaces will be offered to waitlist guests first.