Subscriber
Subscriber addon for eventON makes it easy for your customers – or who ever you cater the events to – subscribe to calendar and receive new emails when ever a new event is published on your calendar.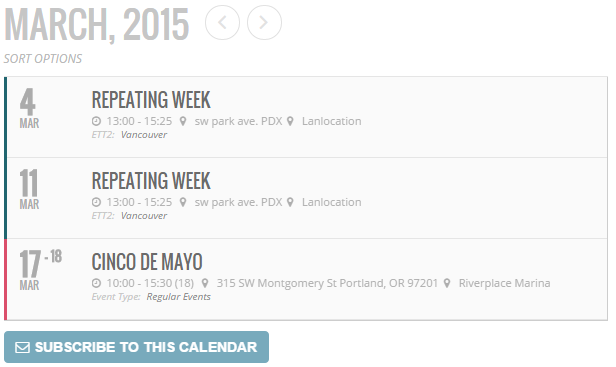 The Lightbox Subscription Form
Clicking on subscriber button brings in the subscription form. Except the required email address you can customize the rest of the fields such as: Name, All event type categories, event location, event organizer and privacy links.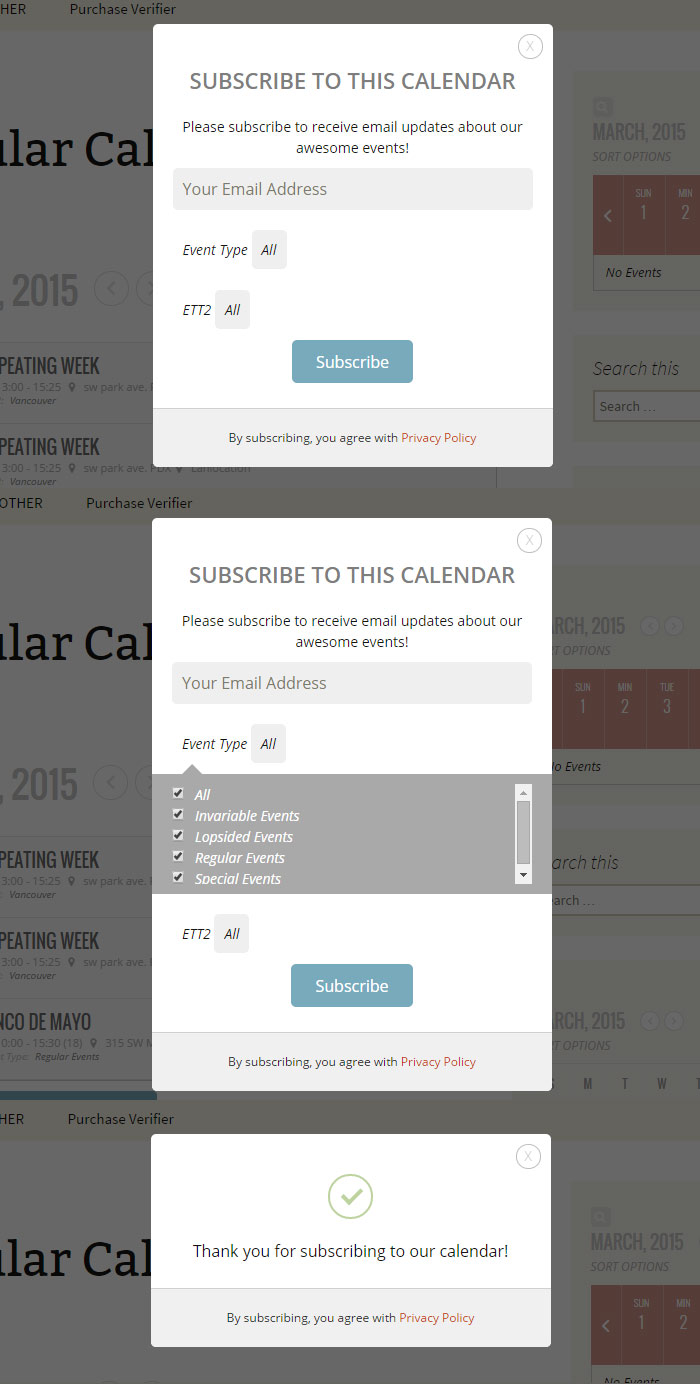 Emailing
This addon can be configured to send Notification email (upon new subscription), Verification email (to verify email before subscribing), Confirmation email (upon subscription is verified) and new event email.
You have the options to either auto send new event email on first time you publish event or manually set when to send new event email after you finalize the event – direct from event edit page.
The new event email would look something like the below example.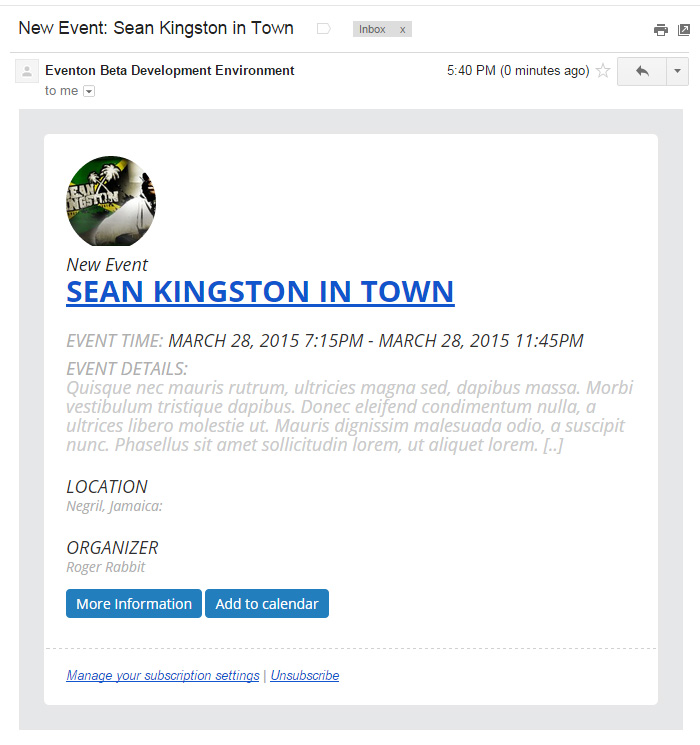 User Subscription Management
Subscribers of your site that have subscribed to your calendar can manage their subscription options easily from the manage subscription page (link to which is emailed to subscriber)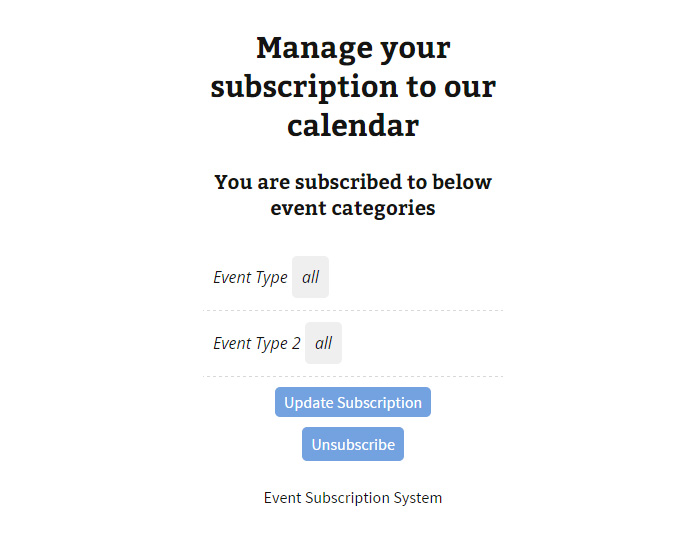 Email Template Customization
From EventON Settings for subscriber you can easily file information on where to copy the email template which can be copied to a child theme folder in your theme and edited to your desire easily.
You can also preview how each email template look direct from subscriber settings.

Customization
You can easily edit the appearance of the subscription buttons direct from eventON settings to match your website styles.
Languages are also customization via  eventON language settings. Subscriber also support the event type category term translations.
Other Great Features
Connect to mailchimp API and add subscribers direct into email lists
Activate subscription for subscribers with one click button on backend
Standalone button that can be dropped anywhere to prompt subscription form
Option to trash subscriber or just change status when unsubscribed
Restrict subscription only to registered and logged-in users
Installation
Once the addon is installed and activated to any eventON shortcode you can add the below variable and the subscription button will appear below the calendar. This will also appear in shortcode generator.
[code]subscriber='yes'[/code]
[code][add_eventon subscriber='yes'][/code]
Further settings for form can be edited via eventON settings.
Compatibility
Subscriber addon for eventON allow you to download all the subscriber data as CSV file to use with other Third party email programs.

Buy this Addon
License Type
Choose the license type from below options.
Addon Details
Latest Version 1.2.4
Release Date 2015-3-25
Last Updated 2018-2-27
Requirements EventON version 2.6
Other Information Changelog
If you're having issues with myEventON — don't try to pull all your hair out… drop us a message and we can help you.
Other addons
that goes hand-in-hand with Subscriber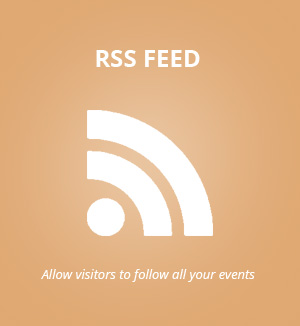 RSS Feed
From $15.00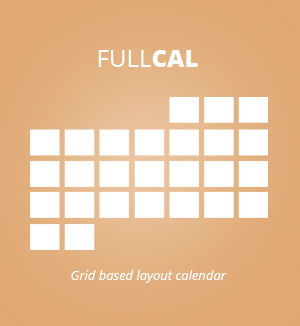 Full Cal
From $35