EventON 4.5
Published on: September 11,2023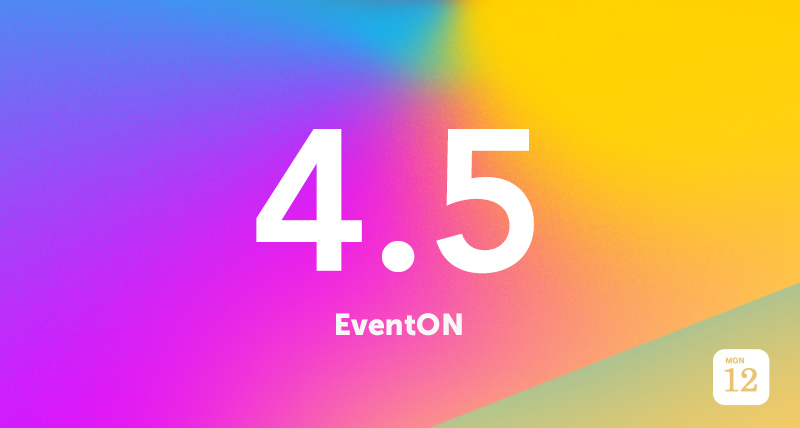 Let's do this guys! The big 4.5 with many adds and fixes, including an exciting event gradient colors!
Gradient Event Colors
Introducing the gradient colors for events! We have added an option to enable and set secondary event color to create cool gradients for events! You can set the custom gradient angle as well. These gradient colors will appear on eventtop with full color background.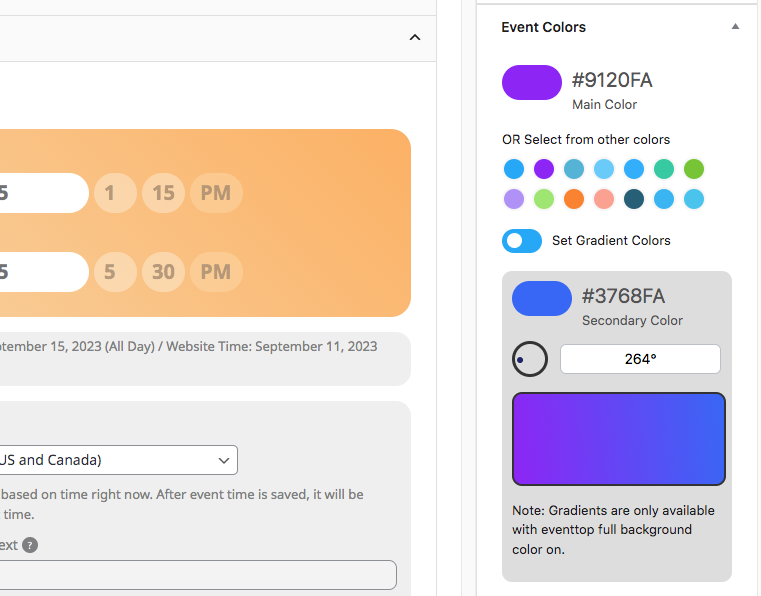 Zoom S2S OAuth
We are enabling the updated zoom connectivity as zoom deprecates their APIs. You can now enable the OAuth set up from eventON settings and get that moving smoothly.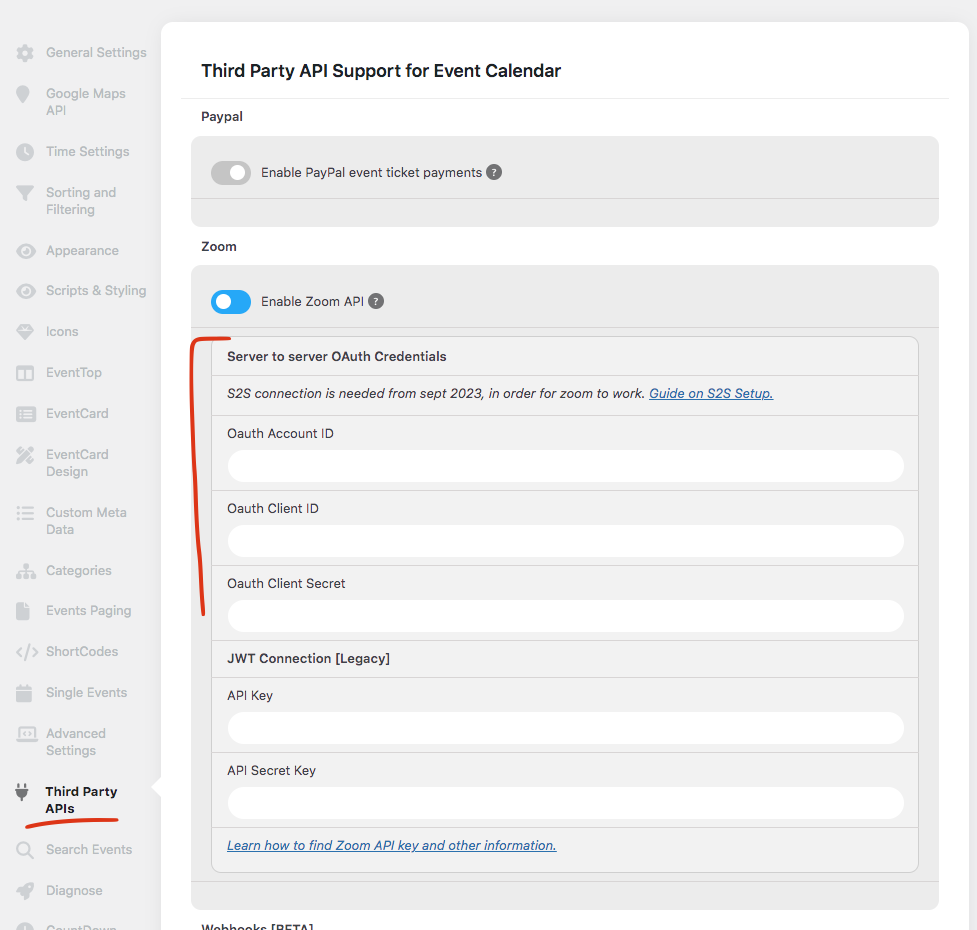 Two new tile styles
Details on the right side of the event date. We have seen many of our customers trying their best to customize eventON to get a look similar to this. So we have now made it for you without needing customization.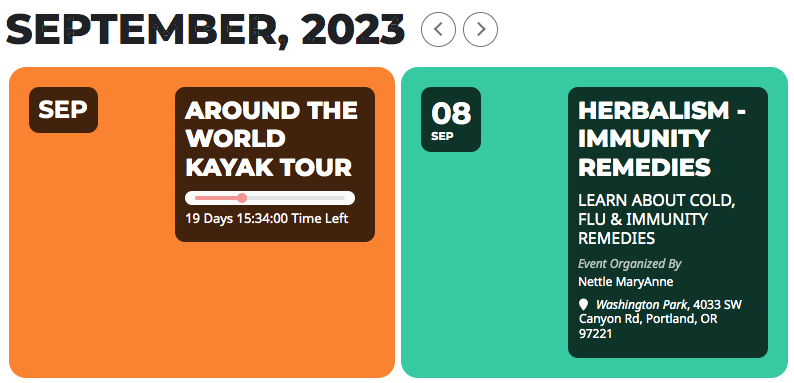 No details, bare minimal tile with just event title. Idea here is to drive curiosity from visitors to click on the event box which will open lightbox window to reveal more information.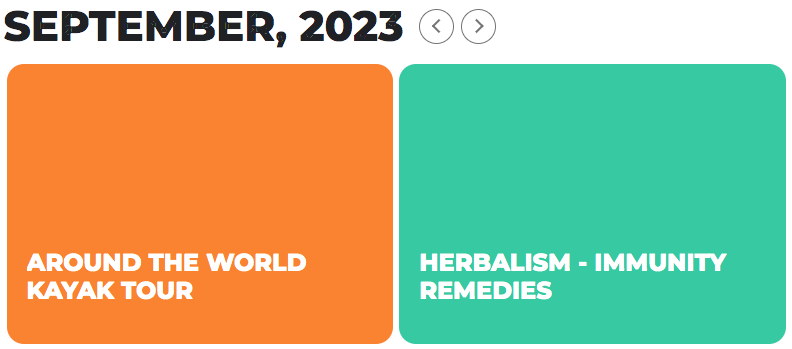 Reset Button for the calendar Search bar
After someone type text to search in the calendar, a reset button will appear giving them option to click that button and reset the calendar events back to before.

Two new Event Status
This was requested from feature requests while back and we have now added it into eventON, to support 2 additional event statuses for events that are not 100% on the time. There is also pluggable filter to add more event statuses.

Single Event Data Values
So we have upgraded the single events, shortcode section to support an additional Single event display style – Only selected event data. This will publish on front-end, just bare data values for the selected event data for the event set. It will not have any HTML elements.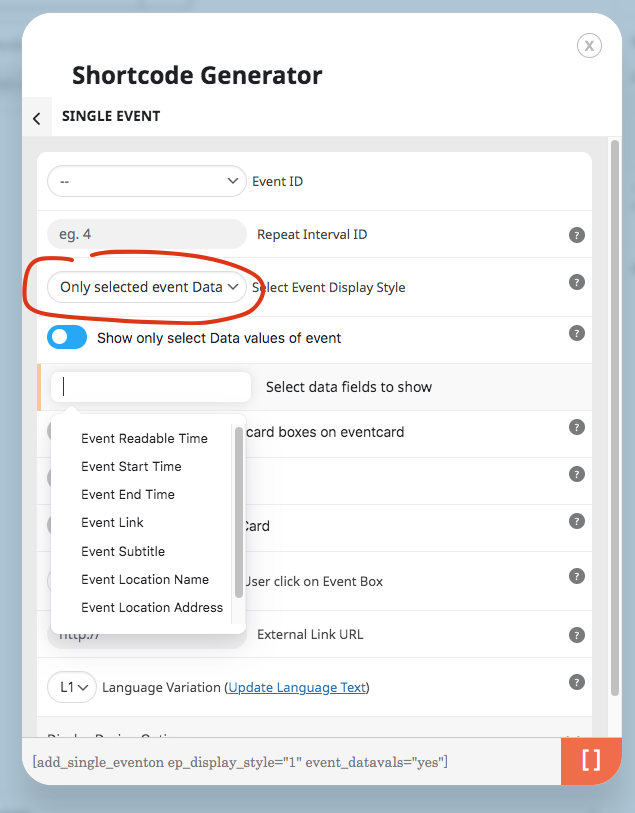 Move month and year events to bottom
We've had the month and year-long events move to top feature, and now we have added the ability move those to bottom of the list as well. This is another feature request from our helpdesk, thank you guys!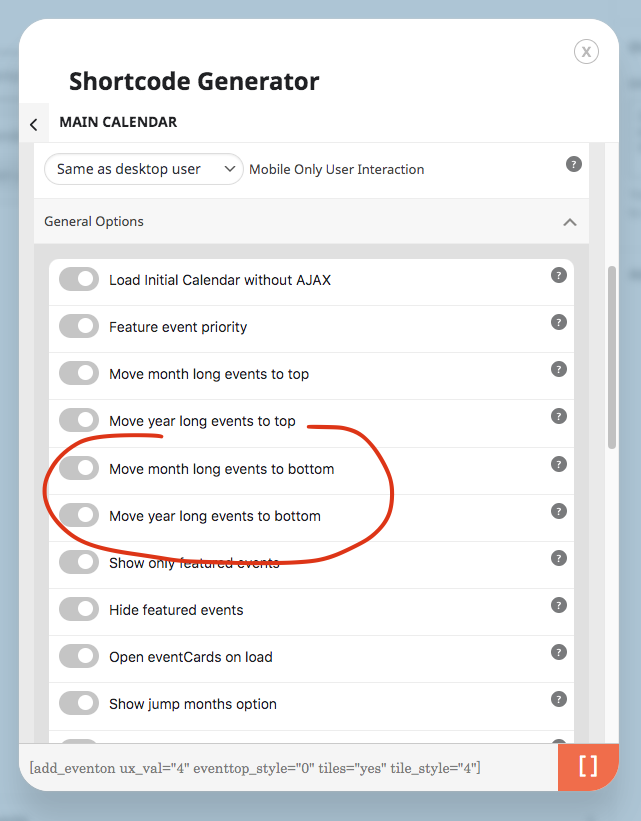 Search Field to Related Events Selection
Another feature request from helpdesk coming to fruition. If you have 100s of events, it can be tedious to find those events, so this real-time fast search bar should help. It is run by javascript on the client-side, so should work super fast.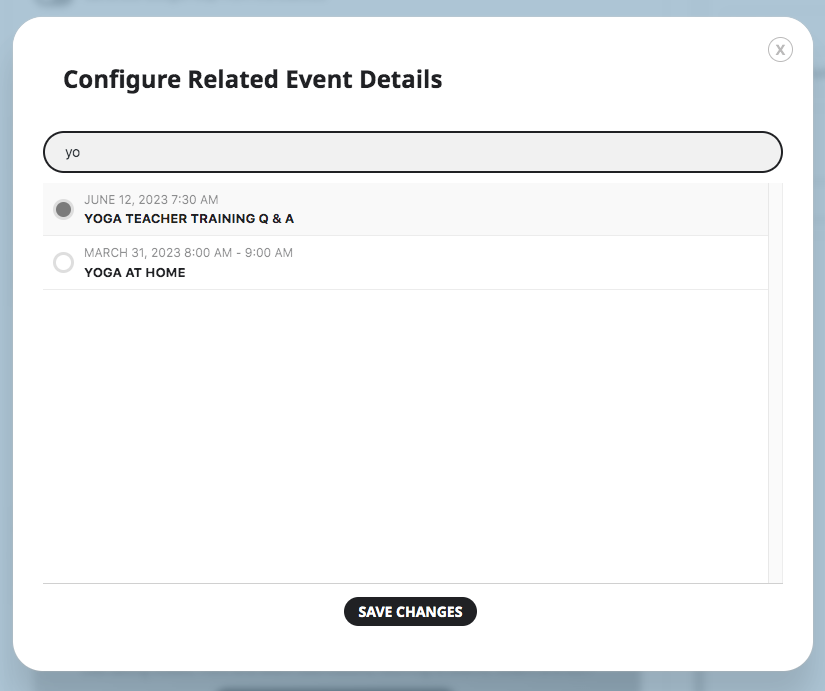 Customize how EventTop Organizer click action works
Since we introduced the organizer more information lightbox direct from eventtop, we've had several questions to remove them and modify them etc. so we are now adding the option for you to choose how you want this click action to function 🙂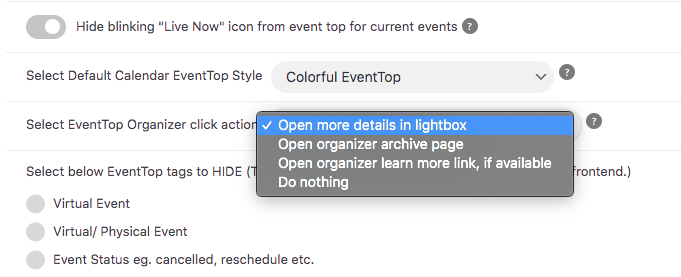 Many Fixes
These are the rest of the fixes from the 4.5 update. Complete changelog.
FIXED: XSS vulnerability with virtual event link field
FIXED: XSS vulnerability eventon settigns custom login link field
FIXED: evo ajax refresh_elm() function reference error
FIXED: live now events countdown timer not working
FIXED: WPML current language value not passing using ICL_LANGUAGE_CODE any more
FIXED: generate google map from the address event edit setting to use settings value
FIXED: subtitle on lightbox window going in same line as title
FIXED: tile styles
FIXED: related events to show ordered by event time on admin
FIXED: responsive styles for organizer lightbox
FIXED: add to cal field showing twice on eventcard
FIXED: empty box displaying when google map api is not entered
FIXED: virtual event main and after content issues
FIXED: for ux_val= 4 show href value for <a>
FIXED: event edit healthcare guide yes no button alignment
Well that is a wrap for 4.5 guys! If you have any suggestions or features you like to see developed on EventON please submit them to helpdesk > feature request and we will do a vote count and get those build out!
You can also check out our many addons for extending EventON features beyond basics.
Until the next update, cheers! Ashan & EventON team!