CSV Event Importer
CSV Event Importer addon for EventON WordPress plugin will allow you to export events from another event plugin or another event calendar (such as iCal or google calendar) – into CSV file format – and import those events into EventON Calendar. The simple step-by-step process in importing events will also allow you to select or un-select events from getting imported into EventON calendar.
Key Features of this addon
AJAX based importing of events from CSV file – allows big CSV file with 100s of events to be imported than before.
Real-time import status – each row of CSV fetched events will be marked as they are importing into the system.
Supported Event Fields:
Publish status
Event name, subtitle
Event description
Event start & end time and date
Event location Name and address & location ID
Event organizer & organizer ID
Generate google maps from address or not field
All day events
Learn more links
User interaction settings for events
Featured image
Event color
Event type category #1 and #2
ActionUser user IDs for event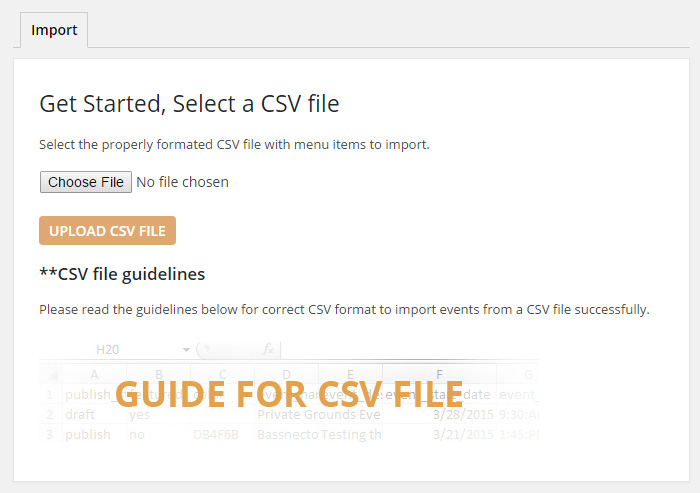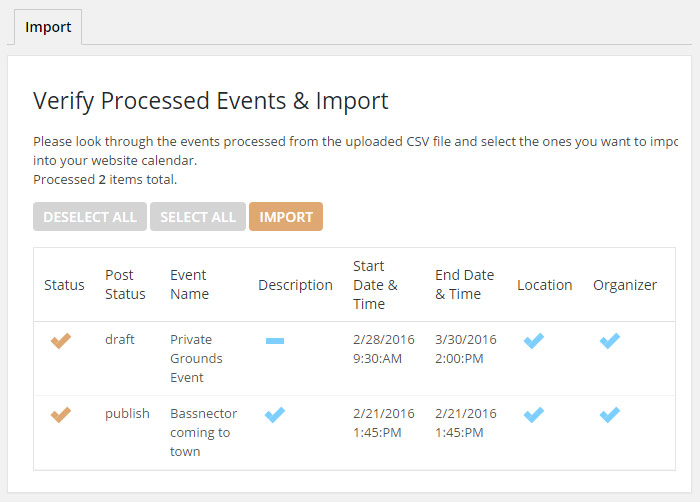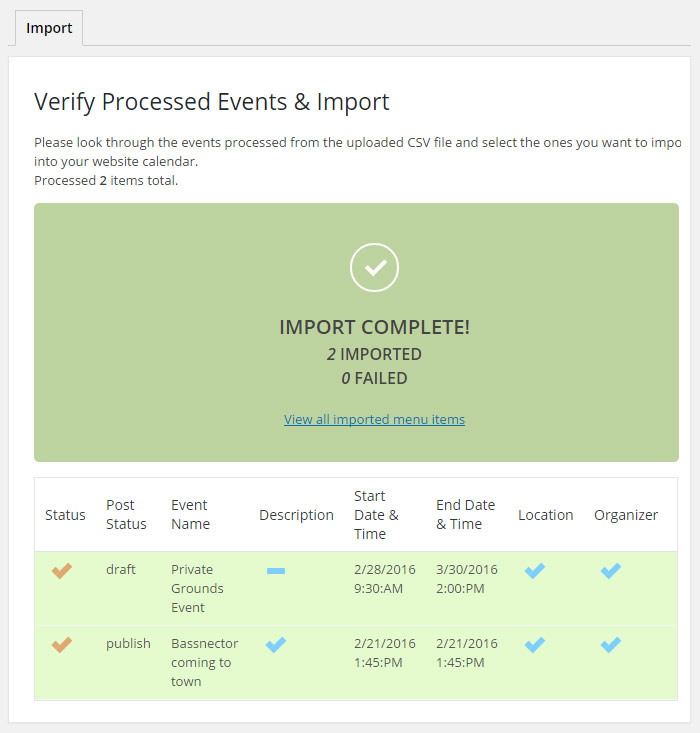 Buy this Addon
License Type
Choose the license type from below options.
Addon Details
Latest Version 1.1.6
Release Date --
Last Updated 2018-2-21
Requirements EventON version 2.5 or higher
Other Information Changelog
If you're having issues with myEventON — don't try to pull all your hair out… drop us a message and we can help you.
Other addons
that goes hand-in-hand with CSV Event Importer